Special Finance

ANNOUNCING THE "AUTOMOTIVE CREDIT AMNESTY" EVENT:
LaFontaine has partnered with a National lender who has agreed to a program that will extend a second or even a third chance to those who have a job and have need of reliable transportation.
Wesley Webb answers our most frequently asked questions below:
"This may be a once-in-a-lifetime opportunity for individuals to exonerate themselves from past credit problems." According to Wesley Webb, Director of Credit Amnesty 2017
Millions of dollars have been secured to lend to anyone regardless of credit history. This test market event's purpose is two-fold: to help improve consumer credit ratings, and to dispose of hundreds of excess vehicles. "This event is something we've been researching for some time now," says Webb.
Rebuilding credit is based on two steps, "First, a consumer with troubled credit needs to find a take advantage of opportunities and programs specially designed to meet the needs of a buyer with less than perfect credit. Credit Amnesty 2017 is that opportunity." according to Webb. "Second, you have got to set yourself up for success. That's why we're able to help consumers with troubled credit. We will allow them to make low payments in order to assure their successful repayment."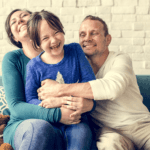 "We understand that bad credit happens to good people," says Wesley Webb, Director of Automotive Credit Amnesty 2017. This offer is for you even if you have been turned down for auto credit recently or were unable to afford payments on a better vehicle.  You can stop driving an unreliable, old car and start eliminating repair bills. You will enjoy the comfort and peace of mind that comes with driving and owning a newer model vehicle, all while rebuilding your credit. Shop as a cash buyer with approved credit and actually find out how much the bank will advance you by attending this special event.
We are here to listen and to find a solution that will best fit your needs.