Jeep Dealer in Fenton MI

New Vehicles Finance DepartmentContact Us
Start your Jeep-buying journey on the right foot by visiting the Jeep dealer near Fenton, MI. With our extensive experience and knowledge, we provide drivers with a range of services to keep them happy while they shop, finance, and wait for their vehicle to receive a tune-up. From start to finish, LaFontaine Chrysler Dodge Jeep Ram (CDJR) of Fenton perfects the car-buying process.
Jeeps for Sale in Fenton
If you like to go off-roading or traveling through parts unknown, a Jeep can guide you through the tough terrain. To guide you through our Jeep inventory in house, a sales associate will weave through our cars to find you a few that you'll like. With those ideas in mind, you can start planning which one you'd like to buy.
By examining our Jeep inventory on your own time, you can pinpoint one that meets your requirements. It takes just a few minutes to narrow down your prospects by checking off qualities, such as drivetrain, towing capacity, and trim. This will help you identify what model may be the best match for you, whether you choose the Compass, Grand Cherokee, or Gladiator.
Financing Your Jeep
Now that you're close to deciding on a Jeep, your next step should be filling out a finance application. It's easy, convenient, and speeds up the process, so you can take your Jeep out on the open road sooner rather than later. When our finance experts receive your application, they will review it and steer you in the right direction.
Would you like to embark on the trending way to buy a Jeep? Buy it entirely online using your electronic device or smartphone. It allows you to select a car and finance it all in one fell swoop. Once you've designated what vehicle you want and set up financing, you can schedule an in-person pickup or delivery to your door.
Servicing Your Jeep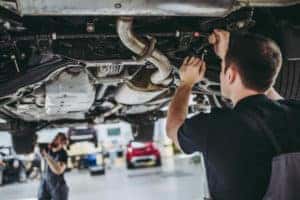 If you need to schedule an appointment for service, you can do so online. When you arrive, you'll be able to see our amazing, high-tech service center and can take advantage of all the amenities we offer. We cannot forget our dedicated service techs who provide efficient service and the TLC your car deserves.
For drivers looking to upgrade their Jeep with new accessories or tires, you can shop here online or stop by to talk to a service staff member. They're available to advise you on what tires to buy and can help you find the right part. If you enjoy fixing or upgrading your car yourself, you can order a part online.
Things to Do near Fenton, MI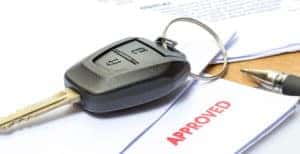 With so much to see near Fenton, MI, wouldn't it be great to have a reliable car to travel all over? You can visit the Seven Lakes Vineyard to grab locally made wine or drink delicious apple cider while you bite into a cinnamon-tossed donut at the charming Parshallville Cider Mill.
To get a bird's-eye view of the landscape in historic Fenton, why not go on a balloon ride through Balloon Quest Inc Capt. Phogg Balloon Rides? While an exciting balloon ride gives you one perspective, riding in your new Jeep can give you quite another.
Car Dealer in Fenton MI
Ready to take a Jeep-buying journey at the car dealer near Fenton, Michigan? At LaFontaine CDJR of Fenton, our Jeep selection, financing support, and service options help make the car-buying process easy and enjoyable. Schedule your test drive today!